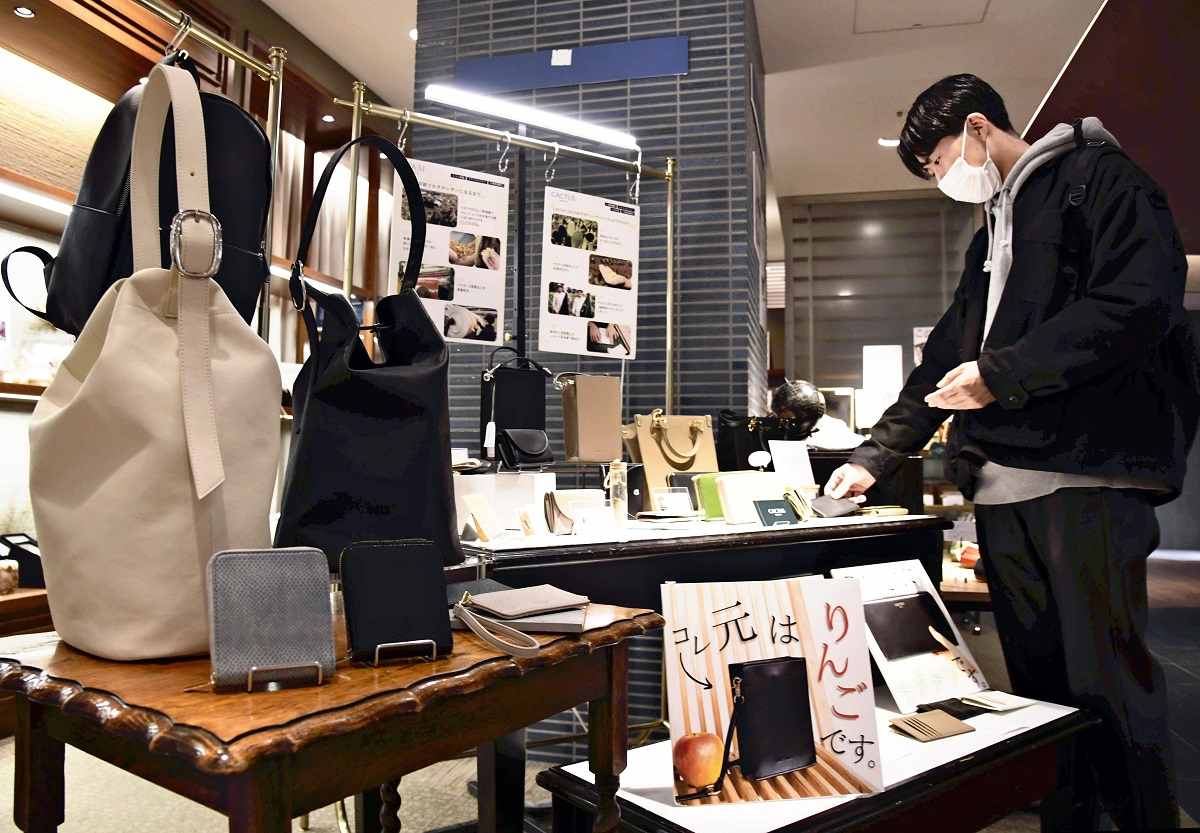 12:26 JST, January 23, 2023
Faux leather is nothing new, but leather made from apple waste has been drawing the attention of both companies and consumers.
Frequently referred to as apple leather, the material has been used in various commercial products overseas as a result of people becoming more environmentally conscious, as well as U.N.'s sustainable development goals. Progress has also been made in Japan to develop the material commercially.
Bags and wallets made of Italian apple leather were on display at a recent sales event at the Yurakucho Marui department store in Chiyoda Ward, Tokyo.
"It's indistinguishable from real leather," said university student Taiga Matsumoto, 20, who came to the event. "If the functionality and design are the same, I'd choose the one that is more eco-friendly."
The products were created by bag and accessory company Lovst Tokyo.
"If you use faux leather made from plants, there will be less livestock production, leading to less carbon dioxide emissions," said Kaito Karasawa, 31, president of the Tokyo-based company. "Many people choose [these products] as a way to help the environment."
Apple leather is considered an ethical product as it is manufactured with the environment and people in mind. The products have recently been drawing attention as there is more interest in climate and human rights issues.
As the plant-based leather is made from dried apple cores and pomace that have been crushed and mixed with resin and other materials, it leads to less food waste. Apple leather is light and can stretch, and the texture is very similar to animal leather.
In recent years, progress is being made to commercialize apple leather products in Japan as well.
Nagano-based startup Sorena has been jointly developing apple leather with the town of Iizuna, Nagano Prefecture, and Kyowa Leather Cloth Co. in Shizuoka Prefecture, naming the material Ringo Leather (apple leather).
Iizuna purchases pomace from various locations, including local breweries. The pomace is then dried and crushed at a municipal facility.
"Since we're aiming to become Japan's No. 1 apple town, making full use of the apples and not leaving any waste sounds very attractive," said an official of the town's industries and tourism department.
Sorena is also partnering with craftsmen and domestic brands to manufacture various items on a trial basis using apple leather. Toward the end of last year, the company started taking preorders for discounted Ringo Leather wallets on the crowdfunding site Makuake. Sorena is planning to start selling apple leather bags and business card holders on its official website in April.
"I'd like to help apple leather-related industries take root in Nagano to revitalize local communities," said Sorena President Yuri Ito, 38.
Aomori-based startup Appcycle, Inc. has developed Ringo-Tex, a fabric made from apples produced in Aomori Prefecture. All Nippon Airways Co. selected the Ringo-Tex fabric to make its headrest covers for a sustainability-themed flight in October. Appcycle is currently developing other products for the average consumer and is planning to put them on sale this year.
"I'd like to make Appcycle into a company that can support apple farmers in Aomori [Prefecture]," said Appecycle COO Kei Fujimaki, 38, who is an Aomori Prefecture native.
In other countries, cacti and mushrooms have been used to make faux leather, which have been used by major brands, such as Hermes and Adidas.
"As consumers and investors are becoming more conscious of environmental issues, more companies will begin manufacturing eco-friendly products," said Takeshi Okuwaki, a researcher at Dai-Ichi Life Research Institute Inc. "I think it will spread to daily necessities as well."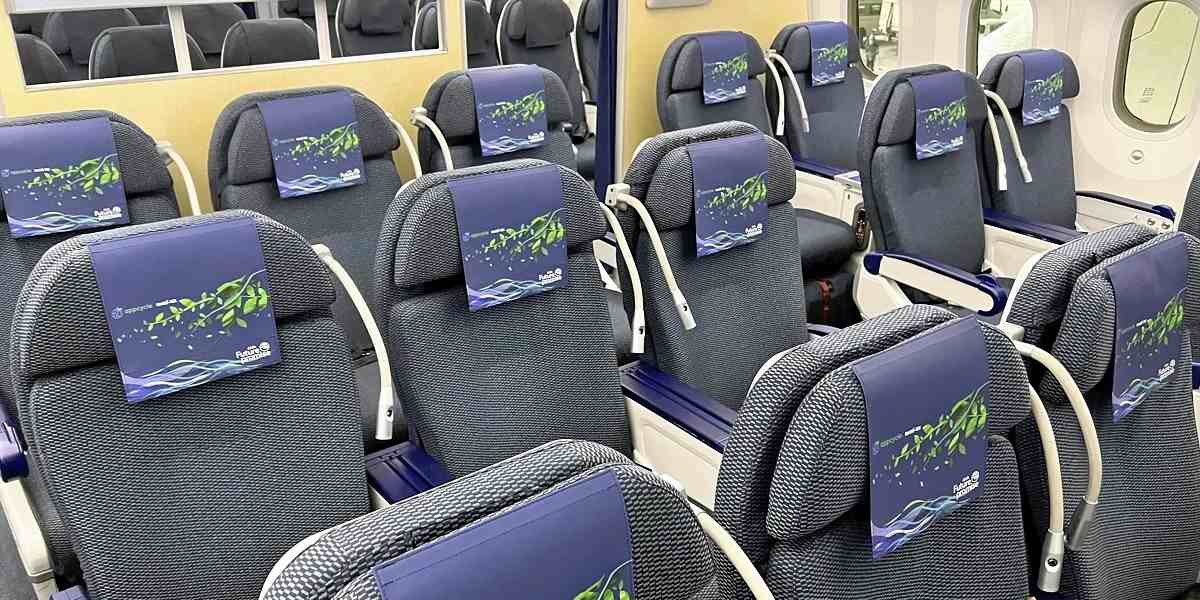 link