When Inside Higher Ed surveyed college presidents last spring, the campus leaders expressed overwhelming (and to some observers confounding) confidence in their institutions' financial state.
Nearly eight in 10 agreed with the statement "I am confident my institution will be financially stable over the next 10 years." And almost six in 10 (58 percent) said they expected their institution to be in better shape next year than it was at the time, with more than two-thirds of those presidents saying they expected enrollment to rise over the next year.
Inside Higher Ed's 2023 Survey of College and University Business Officers, released today in conjunction with this weekend's annual meeting of the National Association of College and University Business Officers, finds higher education business leaders to be less optimistic than their bosses—and arguably more in tune with the financial realities facing their institutions.
It's not that they think the sky is falling: a full two-thirds of CBOs (65 percent) say they are confident in the 10-year outlook of their colleges, for instance. But 19 percent of those surveyed say they lack confidence in the financial stability of their institutions over a decade, including about a third (32 percent) of business officers at public master's and baccalaureate colleges. Just 10 percent of campus chief executives answered that way in April.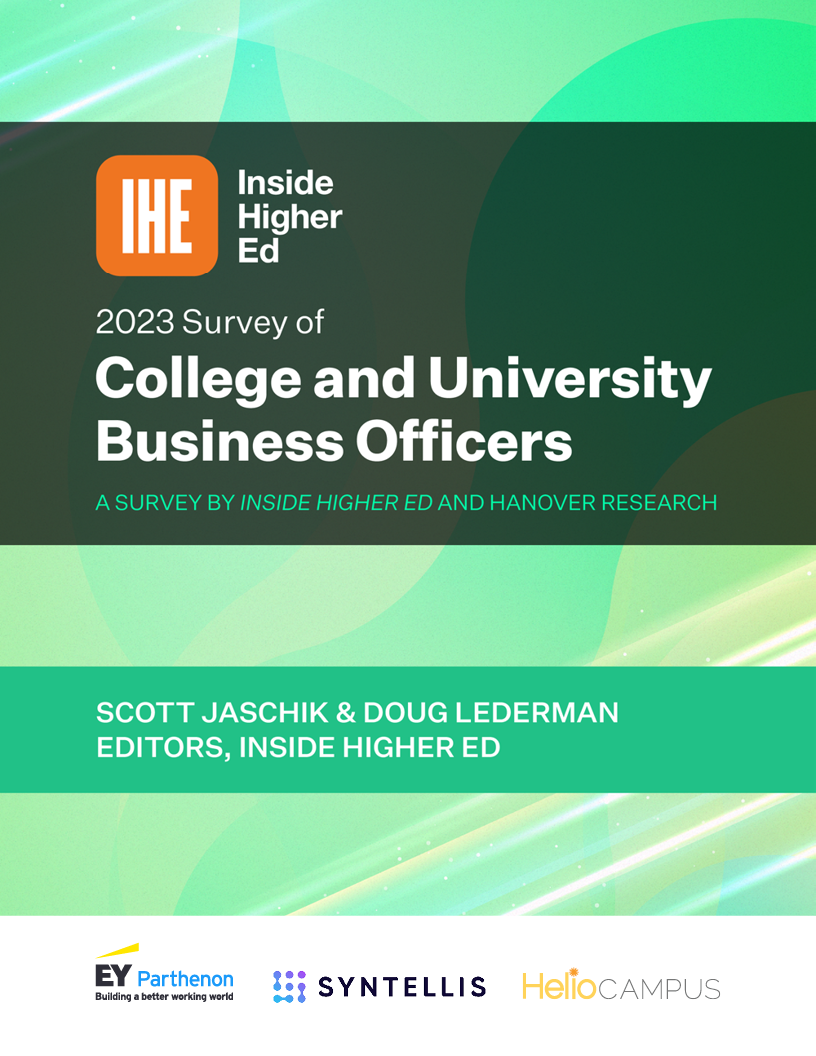 And more than a third of all CBOs (36 percent)—and almost half of financial leaders at public colleges and universities (47 percent)—expect their financial condition to worsen over the next year, compared to just 22 percent of presidents who said that.
It's not surprising that business officers would be less upbeat than presidents, said Larry Ladd, a senior consultant at AGB Consulting and longtime director of the higher education practice at Grant Thornton, a tax firm.
…
Read More ...