Supervisors and managers should consistently analyze their leadership styles to ensure they're effectively guiding their teams.
To become a good leader, you should influence, inspire and mentor your team members.
Great leaders incorporate key strategies such as delegating, being thoughtful, facilitating open communication and setting clear expectations.
This article is for managers and business owners seeking advice on becoming successful leaders, not just bosses. 
Being promoted to a management role is a huge accomplishment, but many professionals find the responsibility more challenging than they imagined. Being someone's boss doesn't necessarily mean you're a good leader.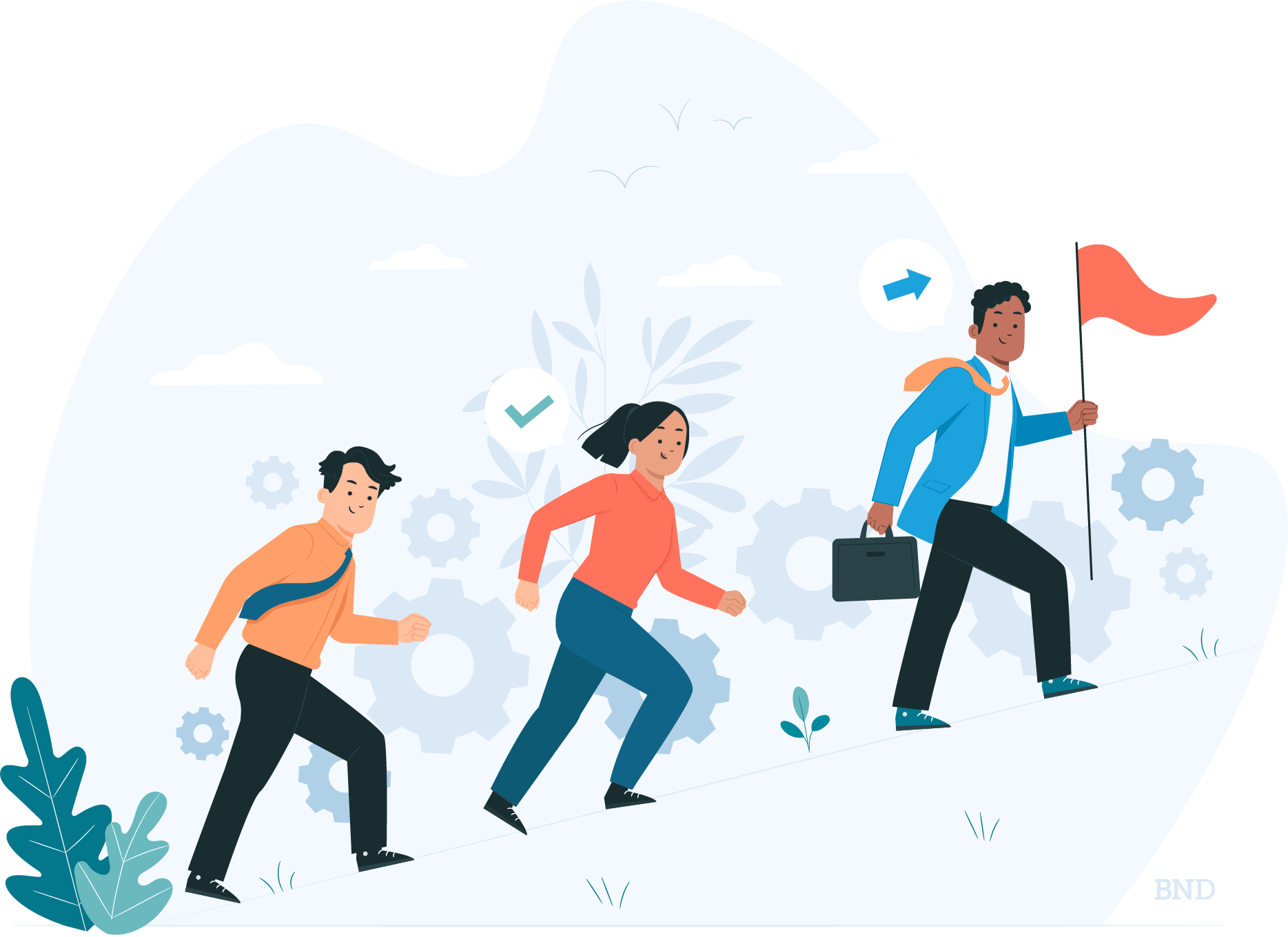 Effective leadership is increasingly essential in the workplace, as more and more employees leave otherwise excellent companies over one resolvable element – bad bosses. According to a study by GoodHire, 82% of all surveyed professionals would potentially quit their job because of a bad boss. 
There are crucial differences between bosses and leaders, so it's crucial to analyze your leadership style to ensure you're effectively steering your team in the right direction. 
Even people who start out with less effective management skills can modify their behavior to become good leaders.
What are the differences between a boss and a leader?
According to the father of modern management, Peter Drucker, above all else, all business managers must be leaders. But when many professionals step into management or supervisory roles, they wonder, "What are the qualities of a boss versus a leader?" 
We spoke with leadership experts to discover five crucial differences between the two.
As you read the following comparisons, reflect on your actions to determine where you fall.
1. Bosses command; leaders influence.
According to Sue Andrews, business and HR consultant at KIS Finance, a key difference is that a boss's authority comes from their position. In contrast, a leader's authority comes from their
…
Read More ...