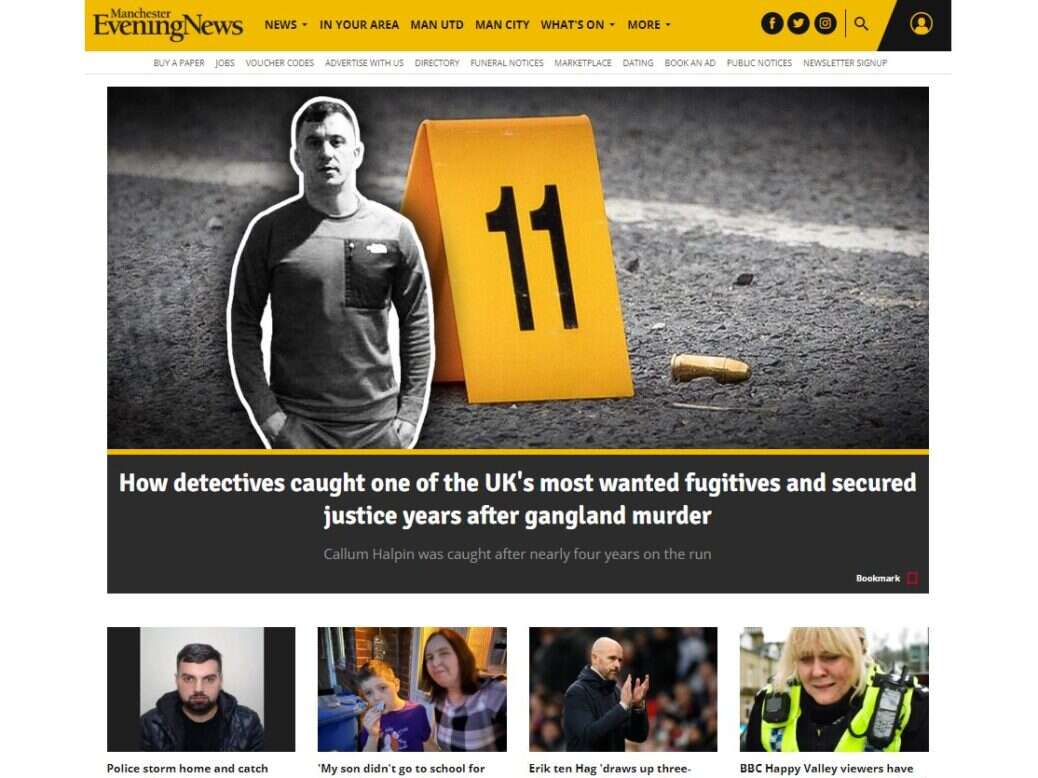 ITV and Manchester Evening News were the only top ten newsbrands in the UK to grow year-on-year in February according to Press Gazette's monthly ranking.
ITV's audience was up 20% year-on-year to 16.5 million, while the audience to Manchester Evening News grew 10% to reach 16.6 million, according to data from Ipsos iris.
ITV's growth could be attributed to the launch of streaming service ITVX, which includes news content, towards the end of 2022. It also once again saw a large year-on-year increase in minutes spent with its content – up 54%.
The rest of the ten biggest newsbrands in February saw drops in audience. The Daily Express saw the biggest drop as its audience was down 17% to 16.7 million compared to February 2022. This followed a 17% year-on-year drop in January as well. 
It was followed by Sky News (down 9% to 17.8 million), The Sun (down 8% to 26.8 million) and Mail Online (also down 8% to 23.4 million).
This is the second month for which Press Gazette has year-on-year data for the sites in our top 50 ranking following Ipsos' recognition as the industry-recognised standard in 2021. 
The BBC again commanded the largest audience during the month, reaching 78% of the UK online population aged over 15 (38.9 million people), followed by The Sun (54% reach), the Mirror (24.6 million people, 49% reach) and Mail Online (48% reach). 
While the top four remained unchanged from last month, The Independent grew 8% compared to January reaching 21.1 million people, displacing The Guardian (audience of 20.7 million) from fifth place. 
For our list, we used Ipsos' ranking of the top online brand groups and selected the 50 biggest that Press Gazette considers to be news or
…
Read More ...